Gardening landing page as the best way to boost popularity of your services
Do you run your own gardening shop? Or perhaps you just want to offer some accessories that are much needed by farmers? As a result of large competition on the market, we need to find the best way to improve our chances and catch all the clients we can. If you have beautiful page that doesn't catch the eye of the potential customer, then you should look for Gardening lead capture page.
A lot of entrepreneurs think that the main page is enough to start your own business. Unfortunately, without proper positioning and advertising, it is very difficult to successfully enter the Internet market and be at the top of Google search. That is why social media, advertising banners, and forums are there to help you. However, you need to help your content as well by making a very simple and user-friendly space, namely Gardening lead capture page.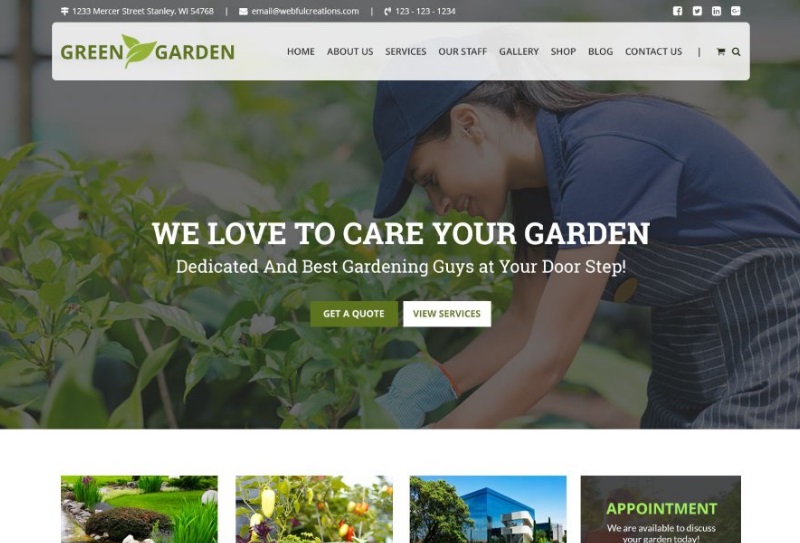 What is Gardening landing page and why does everyone need that?
If you found yourself in trouble where people leave your page after a second and without entering any subpages, then you most likely have a very bad UX. User Experience is basically the comfort and friendliness of your page towards people. How easy it is to access information? How fast does it load? Is there any difficult to find content? All these things may happen to your home page. Unfortunately, solving them all may be quite difficult and even if you do that, you still remain with a page that offers too much information and is loaded with too many things. Simplicity and clarity is the key!
Make sure to follow these advice
Landing Page for Gardening needs to include the most important elements that you have got to offer. If you own a store, then you have to include a catchy phrase that presents the store in the shortest, but most precise way. If necessary, you are going to need a Supporting Headline for that Main Headline. After that, you need to include a Reinforcement statement, which is a part of the text that has to maintain the interest of the users with your shop, your tools, accessories, or your services. The last aspect is Closing Argument.
All these four segments are the part of Unique Selling Proposition. It is a very basic, yet valuable piece of information as far as the layout of your page is concerned. In addition to that, you have to include Hero Shot, which is an image or a video that presents your gardening business (it is usually placed right after Main and Supporting Headline). After that, include Benefits, which is also a list of advantages or items you give. Let's not forget about Social proof, which is a comment section or reviews. Then, the most important thing for your conversion rate, is CTA, which is a phrase or a button that convinces people to use your services or get into the main page with the entire offer.