Health landing page – the quickest way to promote yourself and your work
How to increase the popularity of your page and the services that you offer? If you are a physiotherapist or you wish to promote health-related items, then one of the easiest methods is to create your own health landing page.
Due to high competitiveness of health services, it is very difficult to find the appropriate method to boost your main website and get extra customers. Traffic on your web page can be increased with the use of ads, newsletters, social media accounts, and banners. Nevertheless, you need a connection between those elements and your main page. It needs to be clear, simple, and at the same time provide all the necessary information. Health landing page is just the connection.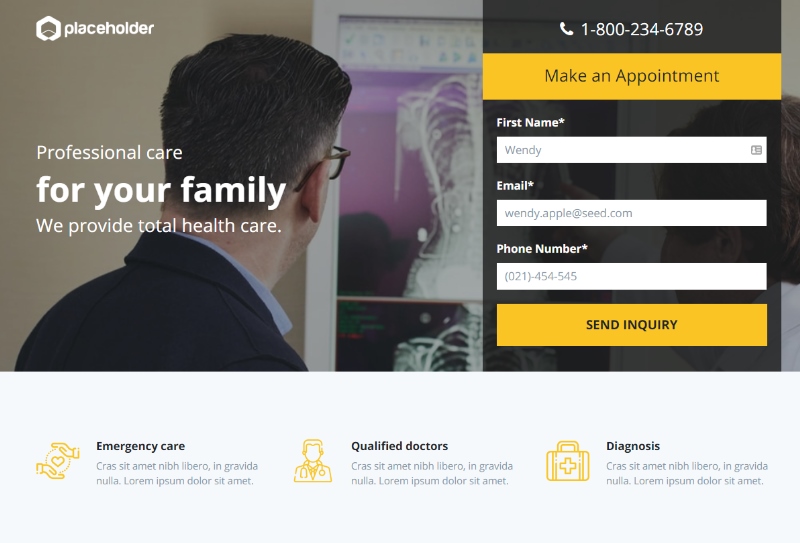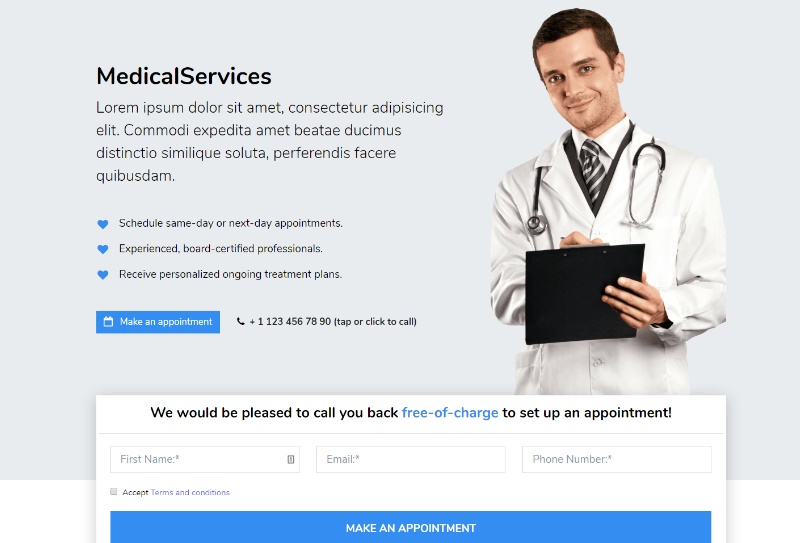 How come destination pages are so crucial for the successful development of our business?
The right promotion of your services is one of the most important things as far as the progress and the development of your work is concerned. If you are a renowned physiotherapist, a dentist, or an orthodontist, then you need a place, where you can advertise your skills and show everyone how good you are. The first step is to create a website, where it is possible to include all the information and details. If; however, you want to keep their attention for longer than several seconds, it is required to use additional sources.
Thanks to the Health Landing Page, you can make sure that the first impression of your business is much better than in the case of an official website, which in many cases is filled with too much information, great amount of details, and confusing layout. Landing Pages are designed to be clear in use and pretty straightforward.
For this reason, everyone interested in growing their businesses should be creating small, yet communicative pages that can maintain contact with the viewers for a long time and interest them in the content. Even if you are a GP or a doctor specialist, you should make use of a landing page in order to gain patients and promote yourself.
What needs to be included in order to enjoy the right Health Lead Capture Page?
Besides numerous tips that take care of good user experience and the appropriate design and visualisations, we should also include five points every time we create a landing page. The first is USP, which is Unique Selling Proposition. Next, we should take care of Hero Shot. Third segment we all have to include in our newly created page is Benefits.
Once we take care of all these elements, the time comes for the introduction of Social Proof. Usually, it is simply a section with comments, some extra visualizations or even a real-life picture of the products or people satisfied with the services we offered. Last but certainly not least important is the Call to Action. Also referred to as CTA, it is a button, a short phrase, or even a long sentence. It all depends on the services or a product that you have got to offer.